What To Expect At A Tattoo Convention?
Tattoo conventions have become an industry hallmark, with more tattoo events taking place throughout the world than ever before. They can, however, be daunting for someone who is unfamiliar with the tattoo field and has never attended a conference before.  So, what to expect at a tattoo convention?
A tattoo convention is a gathering of tattoo fans and practitioners where visitors may become acquainted with specific tattoo shops and tattoo artists and gain firsthand knowledge of the tattooing industry. Visitors to the conference may buy tattoo-related merchandise or even get inked on-site by available tattoo artists.
Every conceivable facet of what you can expect at a tattoo convention has been considered. So stick around to learn more.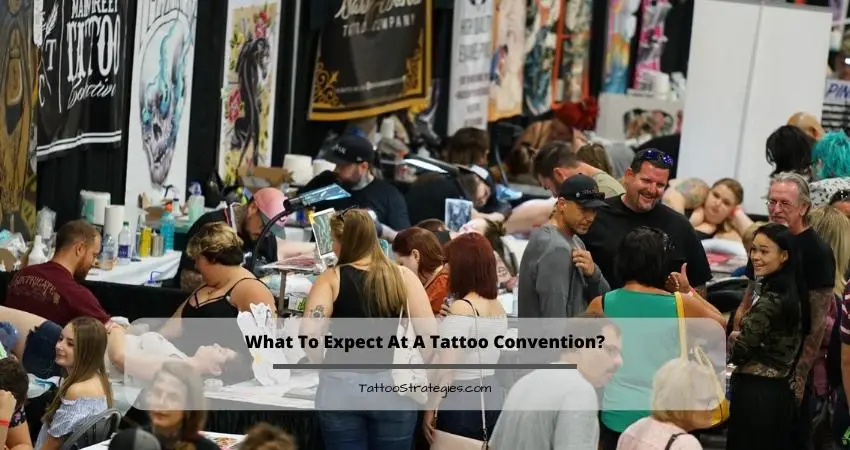 Tattoo Convention- The Fundamentals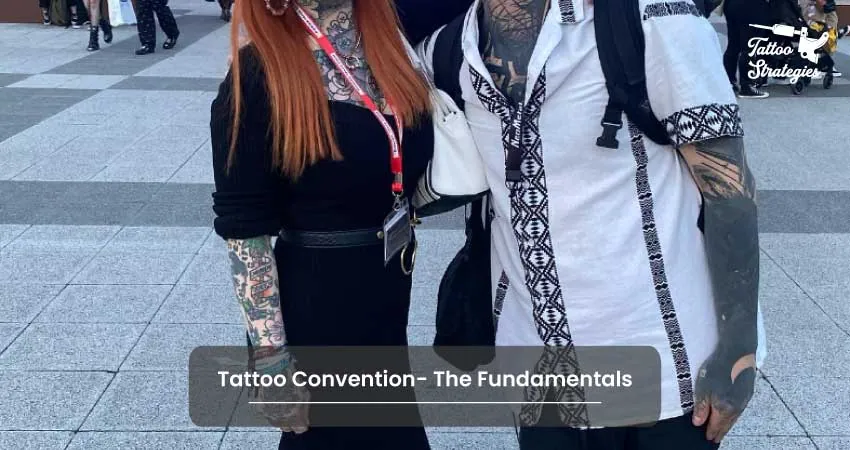 At tattoo conventions, hundreds of artists, collectors, and onlookers can take part in two to three days of live tattooing throughout a single weekend.
There are tattoo conventions worldwide, and many of your favorite artists go to certain conventions every year. Numerous tattoo artists from all over the nation and possibly the world may be present at a tattoo conference.
For up to three days, these individuals congregate in one location where they primarily receive live tattooing. Some tattoo parlors offer tattoo-related merchandise or even educational seminars on tattoo-related subjects, such as tattoo aftercare.
Why Are Tattoo Conventions Organized?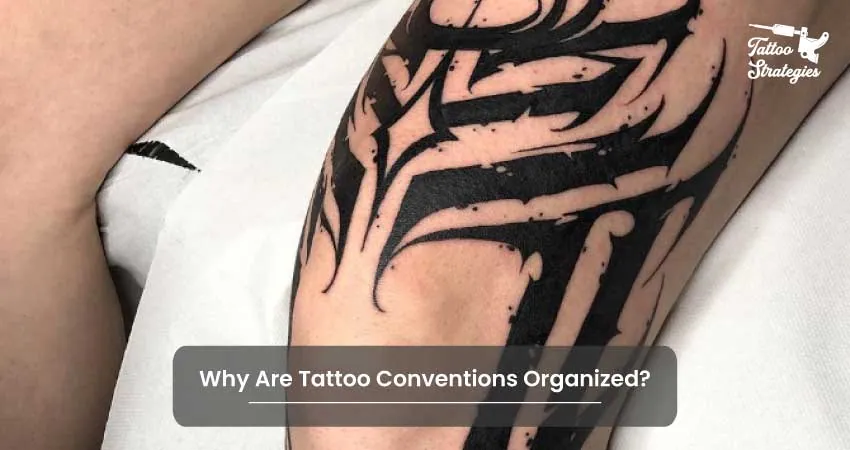 A tattoo convention, like any other convention, connects the public with those in the business. For instance, some individuals desire to meet certain tattoo artists, get inked by a well-known tattoo artist, or make a purchase to support nearby tattoo parlors.
Most individuals find tattoo conventions a unique opportunity to interact with well-known tattoo artists and get their bodies inked by them. Collectors, for instance, go to conventions just to get a tattoo from a specific artist.
Additionally, tattoo conventions are an excellent method for shops and artists to meet new customers. They can also take advantage of the chance to work with other tattoo artists.
Simply said, these conventions are a terrific opportunity to bring like-minded individuals together in one location and ensure that everyone has a beautiful, educational, and enjoyable experience.
From a Client's Point of View
Clients benefit greatly from tattoo conventions because they have access to excellent tattoo artists from all around the world. For instance, a person may fly to a conference and get inked by a New Zealander, a British tattoo artist, etc.
Conventions provide many individuals the only chance to commission their favorite artists to create something for them without having to leave their native country.
From an Artist's Point of View
Conventions, however, are also beneficial to artists. Conventions provide artists the chance to network with others in their field, which occasionally results in once-in-a-lifetime collaborations. With several conventions hosting workshops for tattooers, local artists can learn directly from the greatest.
What Does a Tattoo Convention Comprise Mostly?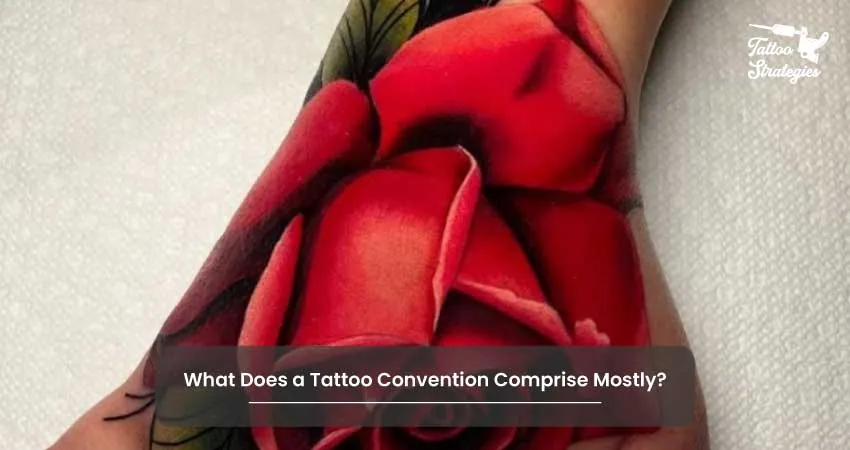 There is a lot to see and do during the tattoo convention, in addition to the events that are tied to tattooing.
Tattoo exhibitions:

Visitors and audience members may view the work of tattoo artists and collectors. Tattoo shows are typically a component of the competition, although occasionally, the entertainment during the show is all that is on display.
Contests:

In the hopes of winning a prize, tattoo artists and collectors display their work. Specific tattoo designs are the focus of the competitions. The contest where judges select the finest tattoo of the day or show, however, is the primary competition at a tattoo convention.
Shopping vendors:

Every tattoo conference features retail establishments for attendees and tattoo artists. For instance, shoppers may purchase clothing, wHow to Get Tattooed at a Convention?hile tattoo artists can purchase inks and equipment. The majority of well-known tattoo shops and artists also offer their goods.
Things You Need to Keep in Mind Before Going To a Tattoo Convention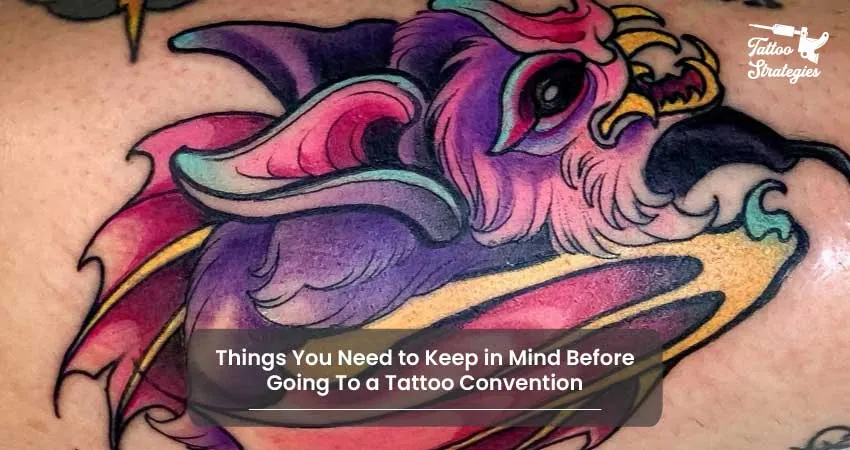 Here are a few things you should never forget before attending a tattoo convention.
Payment:

Many believe getting a tattoo at a convention is free. However, this is untrue. As we have noted, getting a tattoo at a convention might cost significantly more, and you'll also be asked to tip the tattoo artist.
Fooding:

At the event, food will be available, but there will also be a huge queue of attendees waiting to eat. Bring your food or snacks to prevent getting pushed about and standing in line for an hour.





This is especially true if you intend to get a tattoo. Make sure to have something to eat during the convention because getting a tattoo while hungry is not recommended.
ATMs Booths:

Do not rely on ATMs at the event; as a result, you will need the cash to pay for whatever you wish to buy, including a tattoo. ATM fees and transaction restrictions at tattoo conventions are astronomically expensive.
Dressup:

You should always be comfortable attending a tattoo convention, especially if you want to get inked. You shouldn't wear or be in too-relieving clothing. Put on layers that you can take off if you're getting tattooed so that you don't seem naked.
Noise:

Tattoo conventions may be rather noisy. Along with the loud music, chattering people, and buzzing tattoo machines, there are typically hundreds or even thousands of individuals present. If you intend to remain for a few hours, bring headphones or earplugs because the loudness will eventually be too much.
Side Comments:

Because getting a tattoo at a convention is a public activity, people will approach you and either chat with you or stop to look. People will come to you and make remarks about your tattoo or attractiveness.
Book in Advance

: At conventions, it can occasionally be challenging to acquire a tattoo since so many other people want to get one. Therefore, consider scheduling a particular tattoo artist to ensure you get in line.
How to Get Tattooed at a Convention?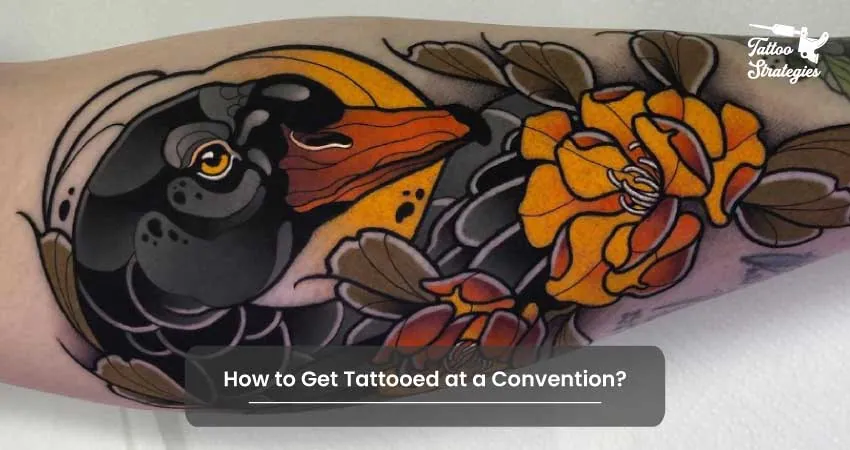 Many tattoo fans find being inked during a convention to be an exciting experience. You could get lucky and be tattooed by one of your favorite artists, one of the primary draws. The attractiveness is also increased by being tattooed in front of supporters.
The tattoo artist should be contacted after doing some research. To evaluate if their art suits your taste, visit their website, Instagram, and other social media profiles.
I highly urge showing up at the event first thing in the morning and attempt to schedule a slot with your favorite artist if you miss the chance to do so. You must get there early because most performers sell out within the first 30 minutes of the performance.
I advise taking your time to visit all of the booths at the event and go through the artists' portfolios if you are unable to decide on one artist. After determining which artist best reflects your style, reserve a time window and wait for your turn.
Always be ready to put down a deposit to hold your spot. Since the artist must first develop the design, the deposit also acts as payment for the initial work.
It's better to avoid price negotiations, both for the deposit and the ultimate cost. A convention or market is not a salesperson who can make you a bargain, and neither are tattoo artists.
Tattoo artists spend a lot of money on travel, renting out space, buying supplies, and lodging. If their pricing is unfavorable, seek out a vendor that can fit your budget.
Attend your appointment on time. The convention is jam-packed with entertaining events and exhibits that could divert you. But it's crucial to honor your artist and make sure the deposit is worth it.
Frequently Asked Questions
Are age restrictions imposed at tattoo conventions?
Yes, age restrictions apply to tattoo conventions. To access a tattoo convention and get inked, you must be older than 18 and have adequate, legitimate identification. The minimum age to attend a tattoo convention in the European Union is 16, but you must go with a companion who is at least 18 years old. Some US states also fall under the same regulation.
Conclusion
Have you grasped what to expect at a tattoo convention now?
We anticipate a favorable reaction because we think we have covered all there is to know about the topic. You'll be happy you were patient while reading when it's all through. Wish you good luck!