Is Jergens Lotion Good For Tattoos?
Jergens is a household brand that has received rave reviews from users for its line of body lotions. Reviewers have hailed Jergens lotions for their effectiveness across several skin types and incredible moisturizing properties. Can you put Jergens on a new tattoo?
Let's find out whether or not you should rely on Jergens moisturizers to hydrate your tattoos.
Can I Use Jergens On My Tattoo?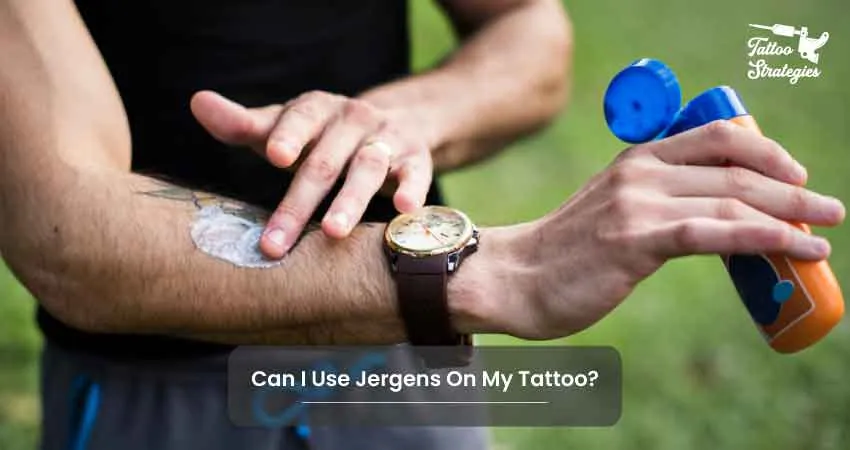 Jergens has an extensive collection of lotions and moisturizers. We would recommend the unscented Jergens products for tattoo use as its scented lotions have additives that can aggravate a healing wound. Scented Jergens lotion might also lead to scarring and make the tattoo ink discolored. An unscented lotion, on the other hand, is 100% safe to use.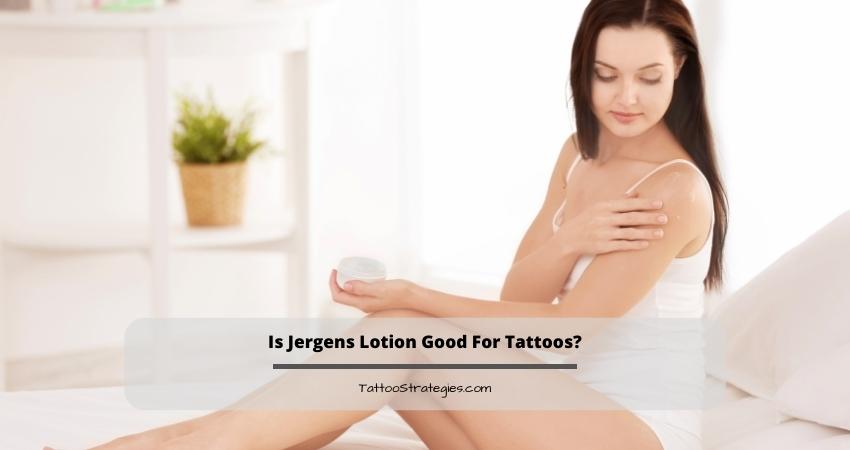 Can You Use Jergens Lotion On A New Tattoo?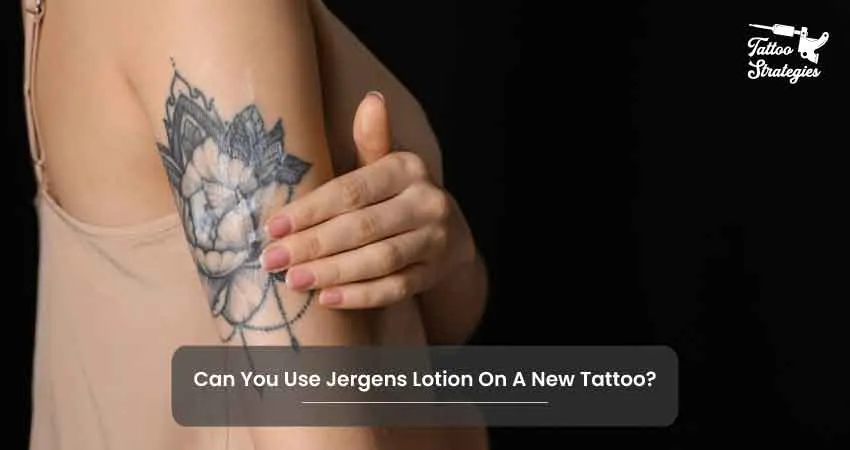 We would not recommend using any store-bought product in a fresh tattoo for the first two or three days. Once the tattoo heals a bit naturally, apply a suitable Jergens product. Don't overuse it, however. Give the skin a chance to breathe. Consult the tattooist or a dermatologist to determine how much Jergens you should use and for how long.
Can I Use Jergens Ultra Healing For Tattoo?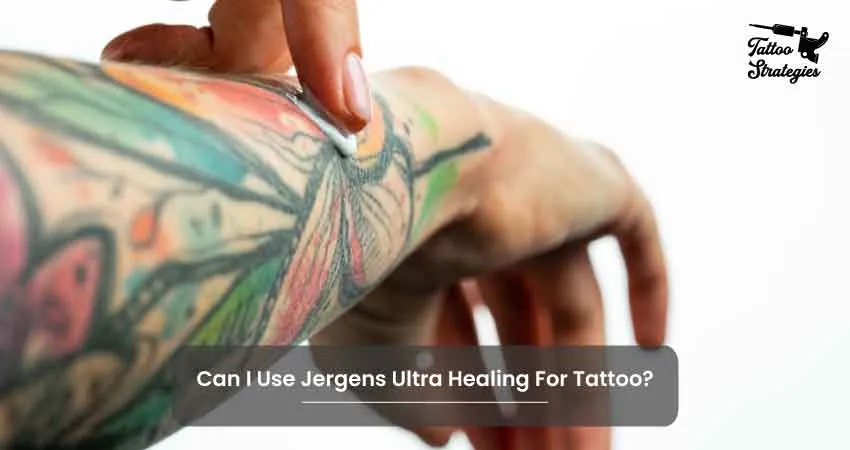 The Jergens Ultra Healing moisturizer is the best Jergens product to use for tattoo rehabilitation. It comes with Hydralucence, which makes it able to reach five layers beneath the skin. For this reason, the Jergens Ultra Healing moisturizer is one of the best products for moisturizing extra dry skin.
So, you can imagine that the Jergens Ultra Healing moisturizer would do a great job in preventing your tattooed skin from drying up. Keeping the skin hydrated is crucial for proper skin recovery after tattooing, as dry skin leads to inflammation. If the skin gets inflamed, the skin will get scaly and eventually start to break apart.
Jergens has fortified the Jergens Ultra Healing moisturizer with glycerin, vitamin C, dimethicone, and Cetearyl alcohol. Glycerin draws moisture to the skin because it is a natural humectant. Additionally, it can make your tattoo ink appear brighter on your skin. Dimethicone acts as a liquid barrier that prevents airborne germs from entering the wound.
Vitamin C's wound healing process is well documented. It boosts the immune system in our body to help us fight off infection and harmful microbes. Cetearyl alcohol makes the skin softer and smoother, which makes it easier to heal. Overall, the Jergens Ultra Healing moisturizer packs an assortment of ingredients that are beneficial to your tattoo.
Is Jergens Good For Tattoos?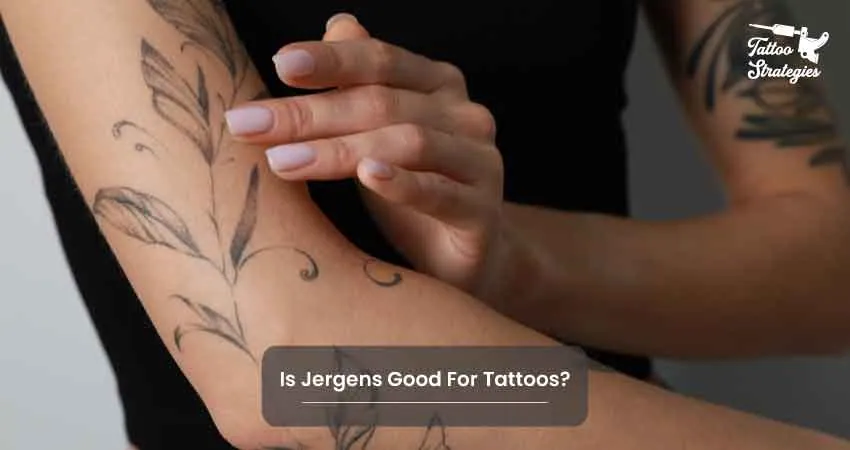 Jergens has commanded a sizable portion of the global body lotion market because of its uncompromising commitment to quality and health safety. The brand has been around for generations, which makes us even more assured about the effectiveness of Jergens products. All that said, is Jergens Ultra Healing lotion good for tattoos?
Yes, the Jergens Ultra Healing lotion is a great choice for moisturizing your tattoo and saving it from getting dried up. After tattooing, the surrounding skin tends to become inflamed and painful. Proper moisture can avoid this discomfort, and here's where Jergens Ultra Healing lotion comes in.
Only a little bit of Jergens Ultra Healing lotion can soothe the skin around the tattoo. Since it doesn't have perfume, it doesn't irritate the wounded skin. As a result, the tattoo does not crack because of dryness before it is fully done. It can also help prevent infections because it has a mild antiseptic effect.
Final Words
As a whole, the Jergens Ultra Healing lotion is an excellent product for tattoo aftercare. It has its limitations, but it can profoundly affect the healing process. So, you can use the Jergens Ultra Healing lotion for post-tattoo rehabilitation.
Related Articles:
Can I Use Aqueous Cream On My New Tattoo?
Can You Use Vitamin E Oil On A New Tattoo?
How To Use Tegaderm For Tattoo Aftercare?
Aquaphor vs. Cetaphil For Tattoos
Can I Put Shea Butter On My Tattoo?
Is Dial Soap Okay For Tattoos?
Is Tea Tree Oil Good for New Tattoos?